Regular price
$175.00 USD
Regular price
$183.00 USD
Sale price
$175.00 USD
Unit price
per
Sale
Sold out
** Price excludes PST & GST which will be added at checkout.
Features and details

◼︎ Hypersphere - the actual device
◼︎ 18V charger - Plugs into the wall for fast and easy charging
◼︎ International plug adapters (x3) - To charge your device no matter where you are
Pick up information

Pickup available at 1497 Marine Drive

Usually ready immediately after email sent saying item is ready for collection.
Exchange and return policy

Please contact us directly at +1 778 999 2683 for any exchange or return requests.
View full details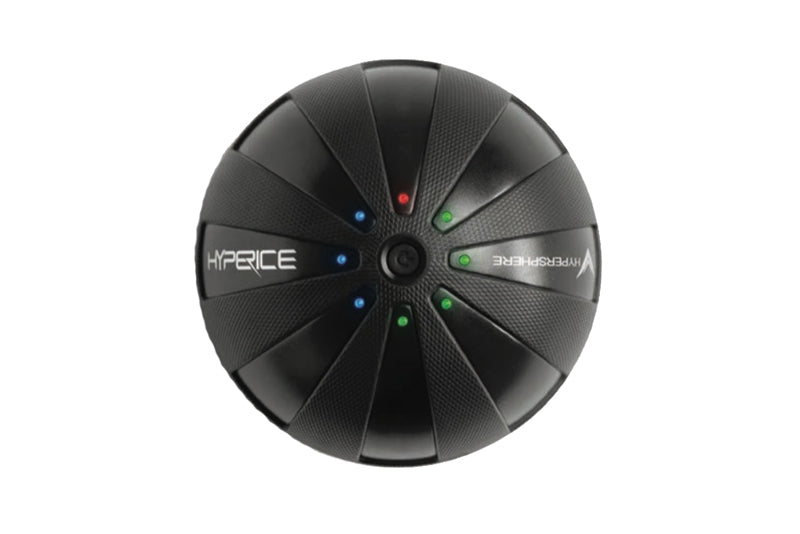 The Hypersphere is a must-have mobility tool for any athlete or gym enthusiast's pre and post-workout regime. This tool goes beyond the myofascial release of a traditional massage ball, as its 3 digitally controlled vibration settings and textured silicone grip help to pinpoint and release trigger points faster, deeper, and less painfully using high-intensity vibration for optimal performance.
Convenience where you need it
Power and versatility work together to make the Hypersphere convenient and efficient, the perfect blend to enhance your warmup and recovery routine. The Hypersphere's high-intensity vibration allows you to release tension and target areas deeper than a traditional foam roller.
Pinpointed Care for You
When full-body workouts have you struggling to get up a flight of stairs, the Hypersphere shape, 5" size and rubber coating make it perfect for pinpointing targeted areas for more localized therapy. The high-powered vibrating Hypersphere can be used for trigger point release helping to loosen the body's soft tissue (muscles, tendons, ligaments, fascial) which is essential to maintaining flexibility and range of motion. This will provide you with optimal results, helping shorten recovery time and reduce the risk of common injuries in the future.
All over care
Powerful yet small, the Hypersphere is an advanced mobility tool that goes beyond the myofascial release than a traditional massage ball. It is equipped with 3 digitally controlled vibration settings with a textured silicone grip and dense shell for optimal use. Great for improving grip strength, flexibility, range of motion, and circulation. Throughout your warm-up or during your cool-down you can choose your desired intensity setting to help activate, soothe, or loosen muscles/fascia in the feet, calves, hamstrings, glutes, hip flexors, shoulders, back, and forearms.
Features:
3 powerful speeds  [Vibration frequency levels - 45, 68, 92 HZ]
Perfectly designed to release tight knots in places like your shoulder or back.
A hand-held vibration device that delivers localized pressure
A hard outer shell optimizes vibration intensity and muscle connection
High-torque 30w motor
Lightweight design
Weight - device only: 2.25 lbs (1.0 kg)
Size: 5 x 5 in (12.7 x 12.7 cm)
Cordless with rechargeable lithium ion batteries give over 2 hours of use per charge
Travel-friendly (TSA approved carry-on)