LIMITED TIME OFFER
USE CODE: YEAR1CELEBRATE
15% off Hot + Cold Plunge 10 pack
Bulk Buy—All Access Sports Recovery Sessions—Packs
Regular price
$206.00 USD
Regular price
$0.00 USD
Sale price
$206.00 USD
Unit price
per
Sale
Sold out
View full details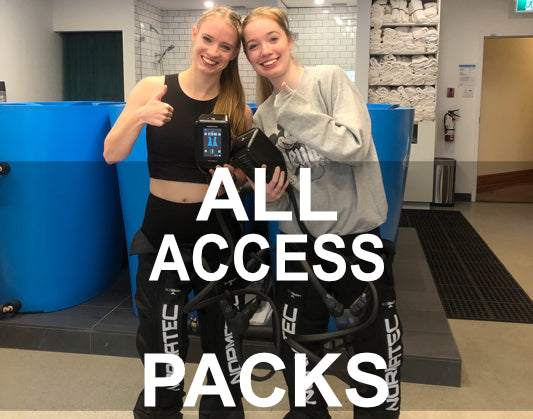 You can't commit to a membership at the moment but want to come regularly and get better pricing than single sessions?
Then our convenient bulk buy of 5/10/15 All Access Full Sports Recovery Sessions—which includes ALL our services— will provide you the support you need at a discounted price—that will fit your budget.
So why wait? Start feeling your best today with our sports recovery services.
So what's the discount?
When you buy a pack 5 single sessions—you get a discount of 10%; or
When you buy a pack 10 single sessions—you get a discount of 17%; or
When you buy a pack 15 single sessions—you get a discount of 24%.
How this works:
When you add the pack of your choice to your cart—go to the checkout and pay for your pack.
When you are ready - go to the "Book Recovery Session" from the website menu. This will give you a Button for Packholders so you can use one of your pre-paid sessions. Click this button, a new page will appear and then book into a session date & time.
This will add your session to the cart at $0.00. Go through the checkout where it will acknowledge the free price. The checkout is the way it confirms your booking and it will then deduct a session from your pack.
You can CHECK THE BALANCE of the value remaining on your Pack whenever you like within your customer account. Look for the Yellow Dot at the bottom of your screen, View your Account, Select "Packs" from the dropdown menu.